Disclaimer: Although we try to make this wiki as accurate as possible, there may be some speculation.
Welcome to the FNAF Sister Location Wiki, the most extensive wiki for the game! Five Nights at Freddy's: Sister Location is a survival horror game and the fifth installment in the Five Nights at Freddy's series by Scott Cawthon.

The game was released on Steam on October 7, 2016.
----->Please read the Rules & Guidelines before contributing to the wiki.<-----

See a mistake on a page? Feel free to fix it. Most pages on this wiki are free for anyone with an account to edit (please don't abuse this right).
Check out the News and Announcements board for any updates, announcements or news.
Remember to follow the rules, and help this wiki grow!
Check out the community chat!
Scottgames, FNaFWorld.com, Official SL Steam Announcements, Scott Cawthon's YouTube Channel (Animdude), FNaFLore, Freddit (FNaF Reddit), Fazbear's Pizza (Texture/File Dumps), FNaF Wiki
FNaF 1-4 Wiki | FNaF World Wiki | FNaF Novel Wiki | Sinister Turmoil Wiki | FNaC Wiki | FNaC (Emil Macko) Wiki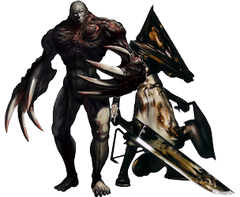 Horror Games
Go to these sites for info or for help with your own wiki!
Alan Wake • Alice • Amnesia • Bendy and the Ink Machine • Bioshock • Clock Tower • Dead Space • DreadOut • Fatal Frame • Five Nights at Freddy's • FNaF: Sister Location • The Last Door • Lost Alpha • Outlast • Resident Evil • Silent Hill • SOMA • Spooky's House of Jump Scares • S.T.A.L.K.E.R. • Tattletail • Until Dawn • White Day • Yume Nikki
Want your community included? See how!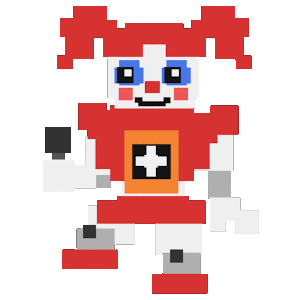 Enter the Facility>
---
Latest Poll
What is your favorite location in Sister Location?
Create blog post
Blogs
Yo what's up guys? I hope you are Happy to see me again! I want to explain The reason why i have been soo much inactive! Here is what happened: 3 or 4 months ago my mom decided to change our Internet…

Read more >

Yep,scott trick us again (i think please dont sue me) I know.

Read more >
See more >

Ad blocker interference detected!
Wikia is a free-to-use site that makes money from advertising. We have a modified experience for viewers using ad blockers

Wikia is not accessible if you've made further modifications. Remove the custom ad blocker rule(s) and the page will load as expected.